CAT6 unshielded SLIM patch cable - ROUND
After years of proven success with our Slim flat patch cables, we can now offer the same performance in a round design.
The unshielded version, with a diameter of only 2.8mm, is similar to a fiber optic patch cable and achieves Gigabit Ethernet just like its flat counterparts.
This cable enables data transfer speeds of up to 1 Gigabit Ethernet. Power-over-Ethernet according to IEEE 802.3af is also supported.
The cables comply with the Channel Category 6 standard according to ISO/IEC and EN50173.
Customers who place their trust in our products: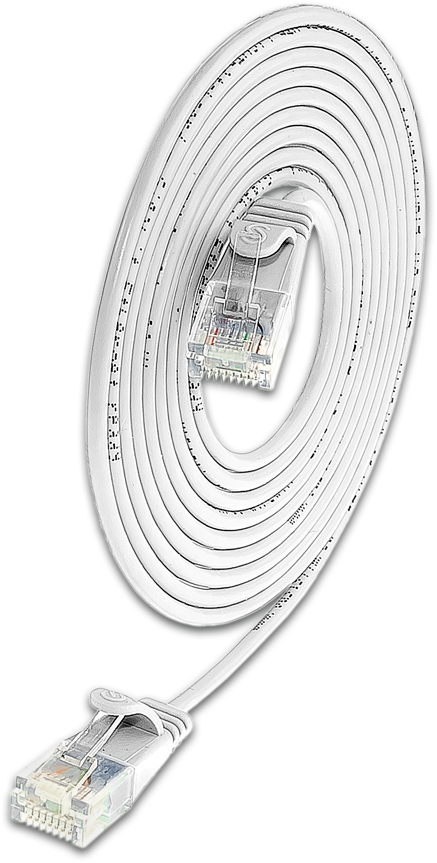 only 2.8 mm in diameter and extremely bendable.
through SLIM Design and better overview
AWG36 Wires made of High Quality Copper.
.
Size Matters
The SLIM-Patch Cable.
The dream of every IT technician, network administrator,
mechatronics engineer or building systems engineer:
No cable clutter, cable jams, and so-called "cable management".
Highly flexible network cables make this dream a reality.

The Comparison shows the Difference.