Driving success for dealers, IT-companies, and IT-professionals
MORE THAN JUST A SIMPLE PATCH CORD
JustSLIM
The dream of every IT technician, network administrator, mechatronics engineer, or house technician:
Say goodbye to cable clutter, cable stuffing, and the hassle of "cable management."
Experience the reality of slim and highly flexible network cables.
See it for yourself and be convinced!
Customers who place their trust in our products:
|
Problem
Difficulties in maintenance can arise due to suboptimal cable management, often leading to a situation referred to as "cable salad."
|
Solution
SLIM cables, with their optimal length and innovative design, effectively prevent chaos and render traditional "cable management" practices obsolete.
|Problem
Too little Space and poor overview in the server cabinet.


|Solution
SLIM Cables, which only have 1/4 the cross-section of regular network cables, naturally lead to more space and clarity. Finally, the right lengths and different colors allow for neatly organized racks and extremely fast troubleshooting.
|Problem
Network cables often do not meet the necessary safety requirements for heat and fire resistance.


|Solution
The flame-retardant SLIM LIGHT CAT6A STP network cable with LS0H coating.
|Problem
Long lead times that delay your project.


|Solution
High availability and fast shipping thanks to our extensive stock in Austria, in the heart of Europe.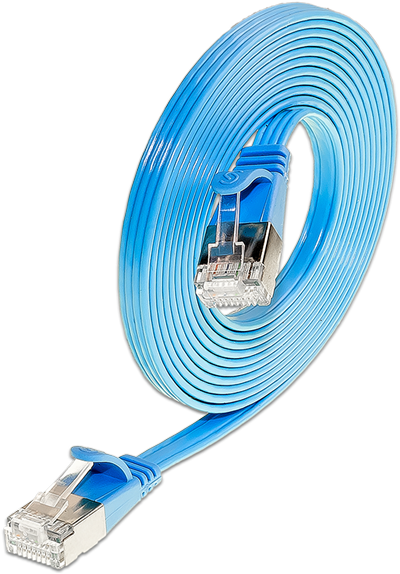 only 1.1 mm high and can be bent up to 90 degrees
through slim design and better overview in your network cabinet
AWG36 wires made of 100% high quality copper
Unlocking the full potential: Optimize your practical benefits
STRUCTURE IN YOUR NETWORK CABINET
Not just nice to look at: The slim and highly flexible patch cords, different colors and individual lengths create order in your Server Cabinet.
This not only simplifies and speeds up troubleshooting but also installation.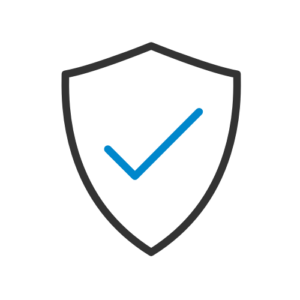 FLAME RETARDANT SHEATH MATERIAL
Even more safety and a must for public facilities. Available with the round CAT6a variant.
MORE CABLES IN LESS SPACE
With more and more cables, it's easy to get cluttered.
The solution:
SLIM patch cables with only 1/6 height and around 1/4 cross-section of a normal patch cable, take up considerably less space and allow for pefectly organized racks.
INDESTRUCTIBLE JACK
There's nothing more annoying than having to replace an entire cable just because the jack is broken.
With our specially developed indestructible Jacks used for our SLIM patch cords, this problem becomes a thing of the past.
LATEST TECHNICAL STANDARDS
Slimmer, but not less powerful.
The SLIM patch cord achieves up to 10 Gigabit Ethernet through twisted pairs and is also suitable for Power-over-Ethernet.
FLEXIBLE ALL ALONG THE LINE
Our SLIM patch cords are not only extremly flexible but also robust.
Our thinnest SLIM patch cords allow for a bending radius of <2mm without any issues.
For situations requiring an extremely durable patch cord, our TOUGH product line is the perfect fit due to its additional nylon sheath.
The SLIM-effect of SLIM Patch Cords in your Network Cabinet.
BECOME A PARTNER NOW!
JustSLIM
Learn more about the different SLIM Patch Cords and their Applications.